US's Federal Bureau of Investigation (FBI) has released age-progressed pictures of the 4 alleged hijackers of the 1986 Pan Am Flight 73, in a bid to help recognise and capture the hijackers 32 years after the hijack.
The Pan Am Flight 73 which was hijacked in 1986 in Pakistan led to the death of 20 people, including Indian flight attendant Neerja Bhanot, whose bravery during the hijack made her famous even after her death.
The 4 alleged hijackers of the flight, identified as Wadoud Muhammad Hafiz al-Turki, Jamal Saeed Abdul Rahim, Muhammad Abdullah Khalil Hussain arRahayyal, and Muhammad Ahmed al-Munawar continue to be at large even decades after the hijack.
The latest pictures were created by the FBI laboratory using age-progression technology on the original photographs obtained by the FBI in 2000.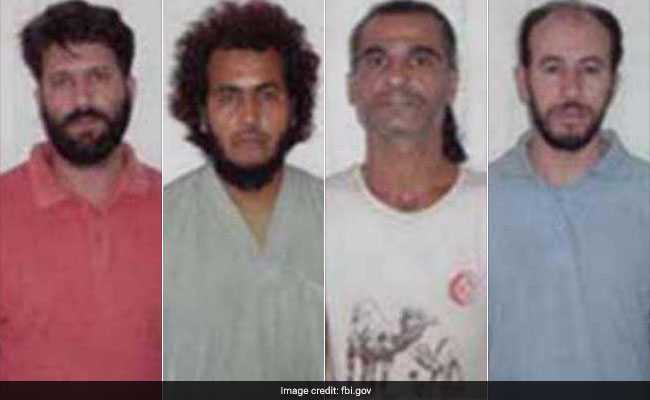 The US Department of State Rewards for Justice Programme has offered a reward of $5 million for information leading to the arrest and/or conviction of the alleged hijackers. All 4 are believed to have been members of the Abu Nidal Organization (ANO), which was earlier on the US State Department's list of designated Foreign Terrorist Organisations.
The Pan Am Flight 73, on September 5, 1986, landed for a stopover in Karachi from Mumbai, with 379 passengers and crew aboard when it was hijacked by 4 persons. As a result of the hijack, 20 passengers and crew were killed, including 2 Americans, with 100 others on board getting wounded.
Flight attendant Neerja Bhanot lost her life protecting the passengers, and was awarded the Ashok Chakra posthumously for her bravery. Bollywood also made a movie based on Neerja Bhanot, titled 'Neerja' with actress Sonam Kapoor essaying the titular role.