Capturing an awe-inspiring moment, world's shortest woman shot with the world's tallest man on Friday. The two, namely Jyoti Amge and Sultan Kosen reached Egypt's Giza city on the west bank of the Nile for a photo shoot.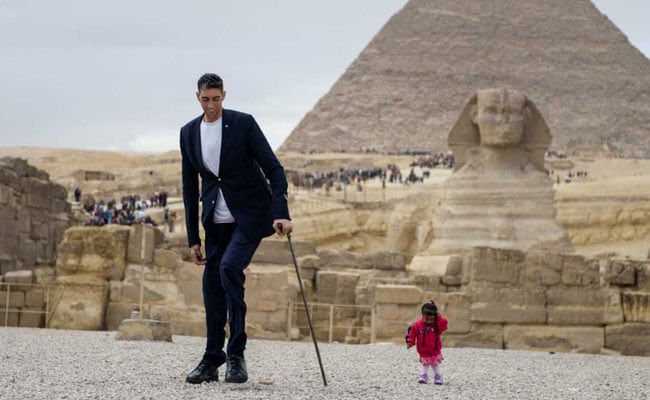 Standing at the height of 8 feet and 9 inches, the 36-year-old Sultan suffers from a unique condition called pituitary gigantism whereas the 2 feet and 6 inches tall Amge suffers from a form of dwarfism called achondroplasia.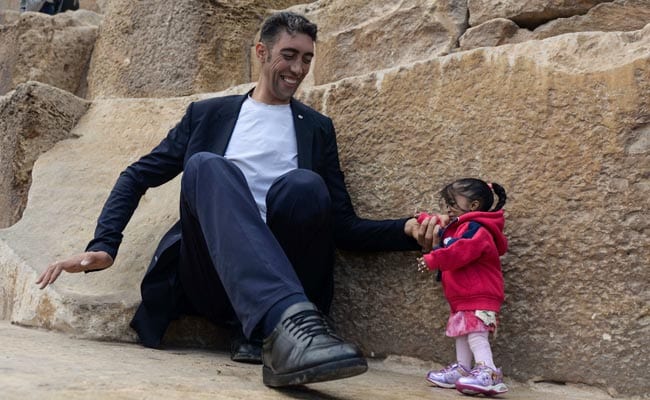 Belonging to Nagpur, 25-year-old Jyoti was recorded as the world's smallest woman by Guinness and has made appearances in TV shows like Bigg Boss and American Horror Story. Notably, she is shorter than an average 2-year-old.
The duo reached Egypt after receiving an invitation from the Egyptian Tourism Promotion Board to help boost tourism in the country. Their height disparity has created magic in their viral pictures together and is creating an uproar on social media.
Social media bugs are completely in awe of their wonderful pictures and are constantly sharing them on various online platforms. Kosen, who is one of the only 10 people to reach 8 feet height, has met world's shortest man in 2014.