It seems that Apple got the Samsung bug, and the symptoms are explosive.
Jason Colon, a resident of Tampa, Florida has alleged that one of his Apple AirPods exploded while he was working out in the gym. Luckily, he wasn't wearing them at the time.
As per a WFLA report, Jason Colon was using his AirPods to tune in to dance music amid his workout at an LA Fitness Centre. That is the point at which he saw smoke releasing from the right unit of the airpod.
Fortunate for Colon, he chose to take the AirPods out and put them down on an equipment while he got help. By the time he came back, the smoking headphone had exploded and was scorched.
"It was already like this. It was already popped. I didn't see it happen, but I mean, it was already fried! You can see the flame damage," Colon said. "I don't know what would've happened to my ear. But I'm sure since it hangs down, it could've been my earlobe. My earlobes could've been burnt," he added
Apple says they are investigating the situation and has talked with Colon, who wants to ensure others know about the occurrence. "Just because it happens to me doesn't mean it won't happen again," he said.
It's not the first time a popular product has gone up in flames.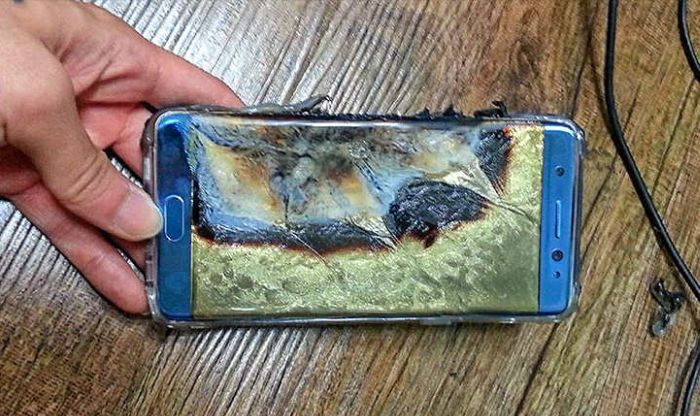 In 2016, Samsung recalled the Galaxy Note 7 after some phones caught fire because of a defect in the batteries and its production stopped later that year.