The 10th edition of reputable Amity Polo Cup witnessed a sweat-breaking final match between Delhiites Polo and Jindal Panther at the Jaipur Polo Grounds on Sunday. Beating the celebrated team by 5 goals to 3 ½ in the finals, the latter lifted the honourable cup.
Panther's star player Simran Singh Shergill scored all 5 goals for the team whereas Delhiites' Dhruvpal Godara and Gaurav Sahgal scored 2 and 1 goal respectively contributing to their total score of 3 ½, given the game started with a ½ goal on Handicap for the losing team.
While Shergill was named the most valuable player of the match, Gaurav Sahgal's horse 'Queen' was granted the title of the Best Polo Pony of entire Tournament. Despite the Delhiites scoring the opening goal and having an upper hand with handicap goal, Panthers diverted the game in their favour by converting the 60-yard penalty.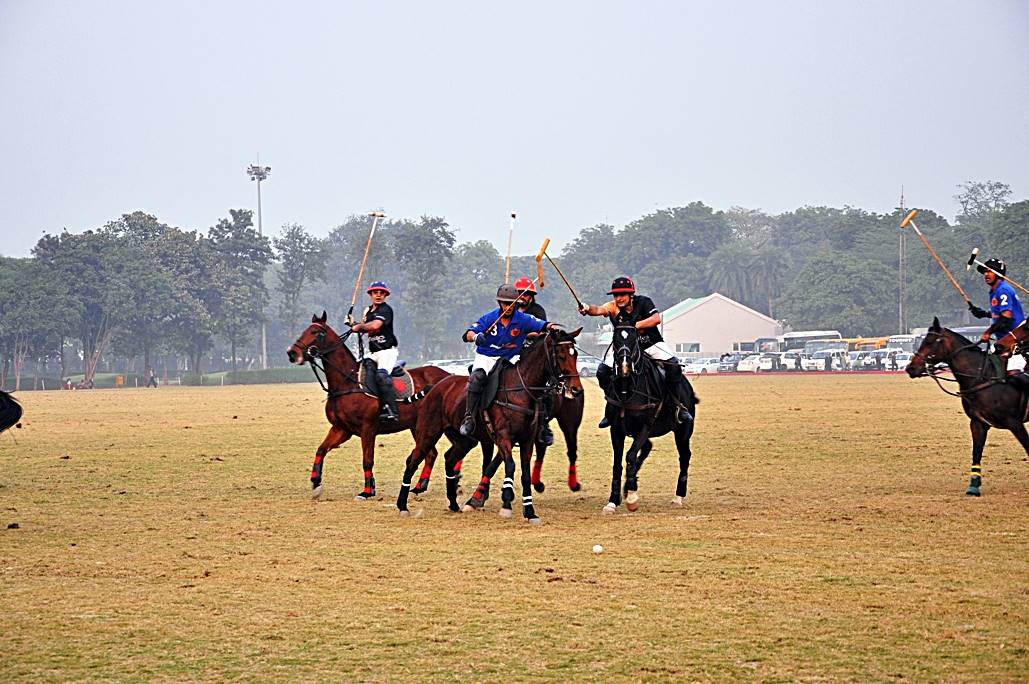 After the beginning of the second chukker, the game became more intense with Simran Shergill converting a 40-yard penalty in favour of his team by striking a goal followed by Dhruvpal Godara who scored one for Delhiites Polo. The third chukker proved to be beneficial for both teams with each securing a goal.
The final chukker turned to be a dry chase for the losing team whereas Jindal Panther scored the final goal of the tournament. The memorable game culminated with the members of Amity foundation presenting the glistening trophy to the winning team.
The organisers of Amity Polo Cup stressed the equal importance of Sports and Education for the real development of the country while congratulating both the teams for their spectacular sportsmanship and team spirit.