Samsung recently confirmed that the next generation flagship devices Galaxy S9 and S9+ will be announced at Galaxy Unpacked event on February 25 and now a leaked video hints at what the final devices would look like when it becomes official.
Official Tweet:
Feature-wise, the Galaxy S9 and S9+ are expected to give the same 5.8-inch and 6.2-inch Quad HD+ Super AMOLED display like their predecessor and will be powered by Qualcomm Snapdragon 845 mobile platform in the US while all other markets will get models powered by company's own Exynos 9 Series 9810 SoC.
The smartphone is expected to bring huge gains in performance and graphics processing over the outgoing model. Thinner bezels and one more notable change is the placement of the fingerprint sensor. The Galaxy S9 will have fingerprint sensor below the camera setup making it easier to reach, this was a huge problem in Galaxy S8 cause everytime you unlock your phone the camera lens get smudges.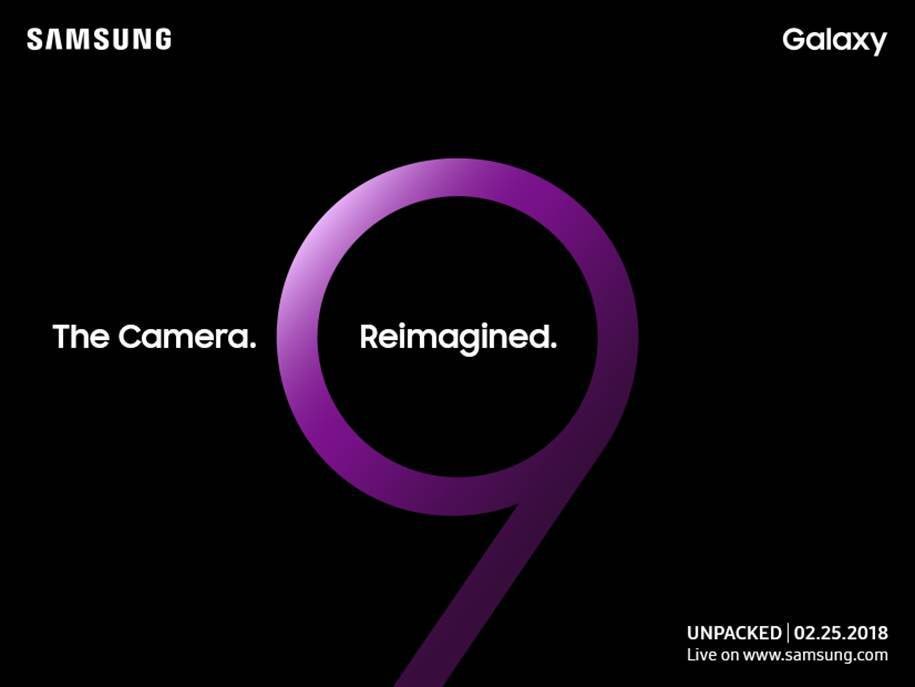 Speaking of the camera, Samsung is already teasing camera improvements for the Galaxy S9 with the invite reading "Camera, reimagined." Rumors says that the Galaxy S9 featuring single rear camera setup and Galaxy S9+ offering dual rear cameras. The primary camera may come with aperture ranging from wide f/1.5 to narrower f/2.4. The leaks suggest that the Galaxy S9 will use the wider f/1.5 aperture in low-light scenario while the aperture will be locked to f/2.4 in well-lit conditions. It is not clear how Samsung will implement the technology but if done it will be the game changer for smartphone cameras.
Other camera features leaked include the ability to shoot 1080p slow-motion videos at 480fps and 720p slow-motion videos at 960fps.
This phone can also be IP68 water and dust resistant as its predecessor.
Samsung Galaxy S9 touch sensitivity test.