Daughter-in-law of India's most influential political family and the now President of Indian National Congress, Sonia Gandhi never imagined her destiny when she entered England's Cambridge University at the age of 18 to study English. Without warming, her life changed forever when she, an Italian descent fell in love with the heir of India's most prestigious realm.
Following three years of courtship and seeking permission from her ambivalent parents, Sonia married the love of her life, Rajiv Gandhi in 1968. Despite her mother-in-law being the Prime Minister of India, the lady maintained her life away from politics along with her husband. Her warm rapport with Indira Gandhi soon became the reason for her traditionally transformed lifestyle.
However, Indira Gandhi's assassination in 1984 and Sanjay Gandhi's death in 1980 became the reason for her husband's reluctant entry in politics and later his own assassination in 1991. While the entire nation was mourning, the party leaders were worried about the future of Congress. Sonia, at that time was working an art historian at the National Gallery in New Delhi to restore Indian landscapes.
Politics and power never interested this Italian beauty who only found solace in her two children, Rahul and Priyanka Gandhi after the loss of her husband. Despite the pressure imposed by party leaders for her to carry the realms of her family forward, she refused to enter politics. "Power in itself has never attracted me, nor has position been my goal," she has once said.
Once the Rajiv Gandhi widow was past her grieving and realised the dire need of a leader for Congress party, she took up the charge as the party President in 1997 and jumped into the 1998 legislative campaign. While her soft-spoken nature and heavily accented Hindi became a matter of joke for the then emerging BJP leaders, India was touched with her determination.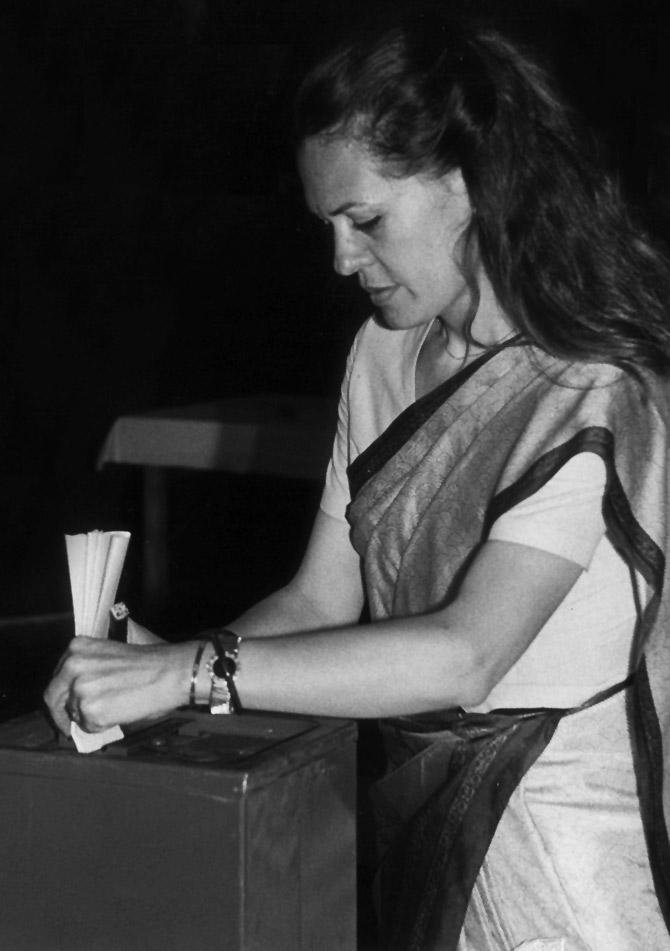 Despite BJP's victory in 1998 assembly elections, Congress was able to re-establish itself in the political sphere. Many members from her own party were unsatisfied with her position as Congress leader and opposed her appointment which provoked her to file resignation which was rejected by the party and rather the people opposing her were thrown out.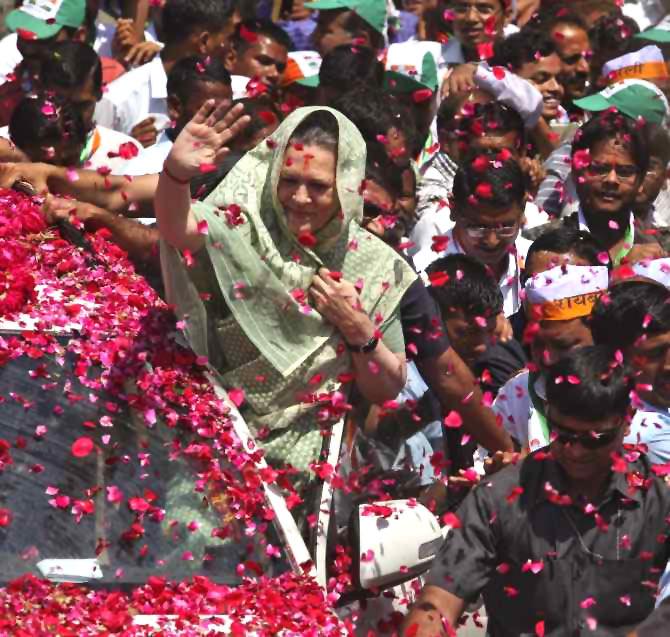 During the 2004 elections, Congress once again emerged as the most voted party after being out of power for over a decade. Indian Economy might be flourishing under Vajpayee's rule but the rural citizens were unhappy for not being benefitted by his schemes. Her white saree during campaigning and determination won over the nation.
"Desh ki bahu" then emerged victoriously, however, Sonia's lips were sealed about heading the country as Prime Minister till the final results were out. On May 17, her decision was confirmed, sealed and out in open for the party leaders to criticise or embrace. Her shocking refusal to hold the prestigious post stunned Congress leaders, who respected her decision, nonetheless.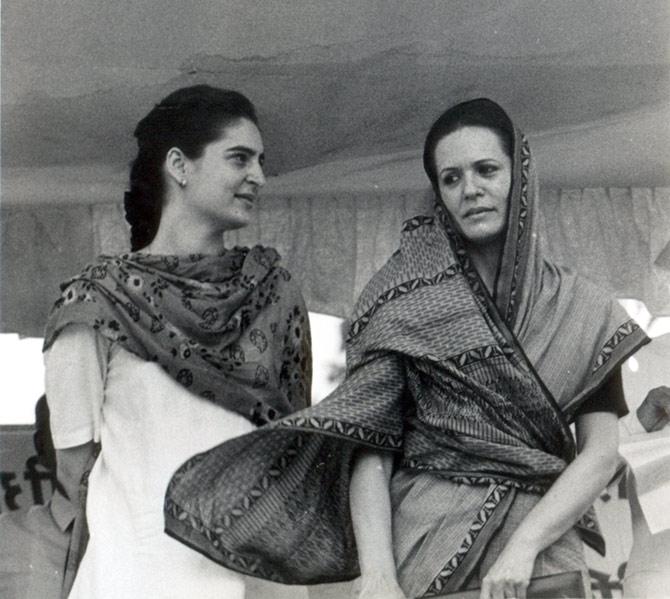 After the announcement, nation's former financial advisor and economist, Manmohan Singh was officiated as the "accidental Prime Minister of India". At that time, Mani Shankar Aiyer of Congress has rightly said, "She is the queen. She is appointing a regent to run some of the business of government for her. But it is she who will be in charge and who will continue to direct the fortunes of the Congress Party."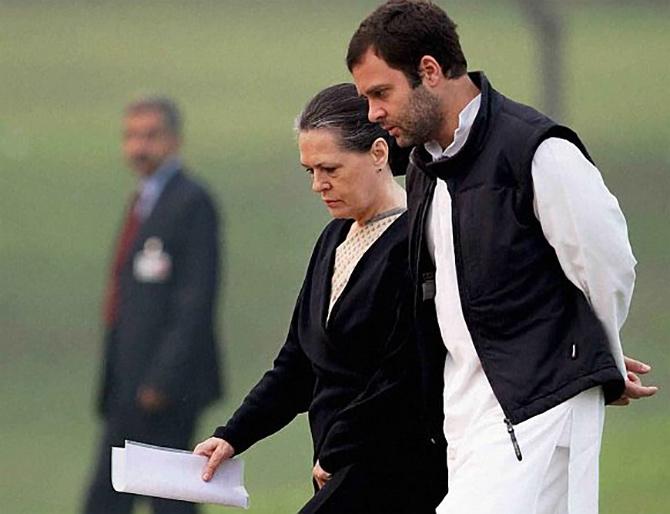 Indeed, the queen she is. Her journey from being a hesitant political entrant to the confident and influential party leader has inspired many for years. Her grip on Indian politics might have loosened during the 2014 elections but her power to rule is still intact. We wish the Congress President, a very Happy 71st Birthday!