SAG Awards have been one of the major award events in Hollywood since 1995, organised every year combining the awards come from two committees, one for film and one for television.
Honouring the best achievements in film and television performances for the year 2017, the 24th Annual Screen Guild Awards were presented on January 21, 2018.
The award ceremony was hosted by actress Kristen Bell, who was the host for the first time in its 24-year history.
24th SAG Awards focused on women, with an agenda of almost all female presenters.
Let's take a look at the winners of 2018.
Gary Oldman won the outstanding performer award in leading role for males for his movie 'Darkest Hour' in which he played the role of Winston Churchill and on the female side, Frances McDromand grabbed the award for her awesome performance in 'Three Billboards Outside Ebbing, Missouri' as Mildred Hayes.
For the best supporting role in the male actor category, Sam Rockwell won the award for the role of Jason Dixon in 'Three Billboards Outside Ebbing, Missouri' while in female category Allison Janney grabbed it for 'I, Tonya' as LaVona Golden.
In the category of stunt ensemble, the award goes to the hands of Wonder Women, Baby Driver, Dunkirk and many more.
For the television categories
Alexander Skarsgard won the Award for the role of Perry Wright in 'Big Little Lies' in the male category and in the female category, Nicole Kidman as Celeste Wright in 'Big Little Lies' won the award.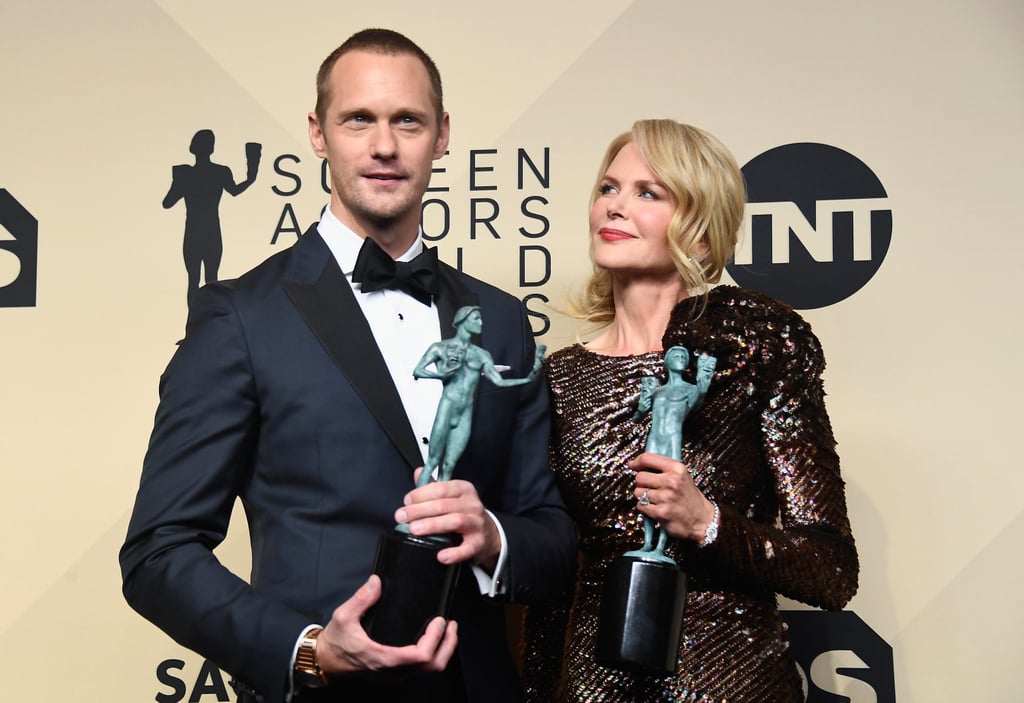 Apart from the awards, the SAG red carpet caught the attention of fans eager for a look of their favourite star dressed to the nines.
Aussie star Margot Robbie
Nicole Kidman
Susan Sarandon
Dave Franco and his wife Alison Brie