Sanjay Gandhi, the beloved son of the first and only woman prime minister of India, Indira Gandhi was born on December 14, 1946, but died tragically in a plane crash at the young age of 33. Groomed by his mother to take up politics, Indira's younger son was said to be charismatic, although a bit stubborn.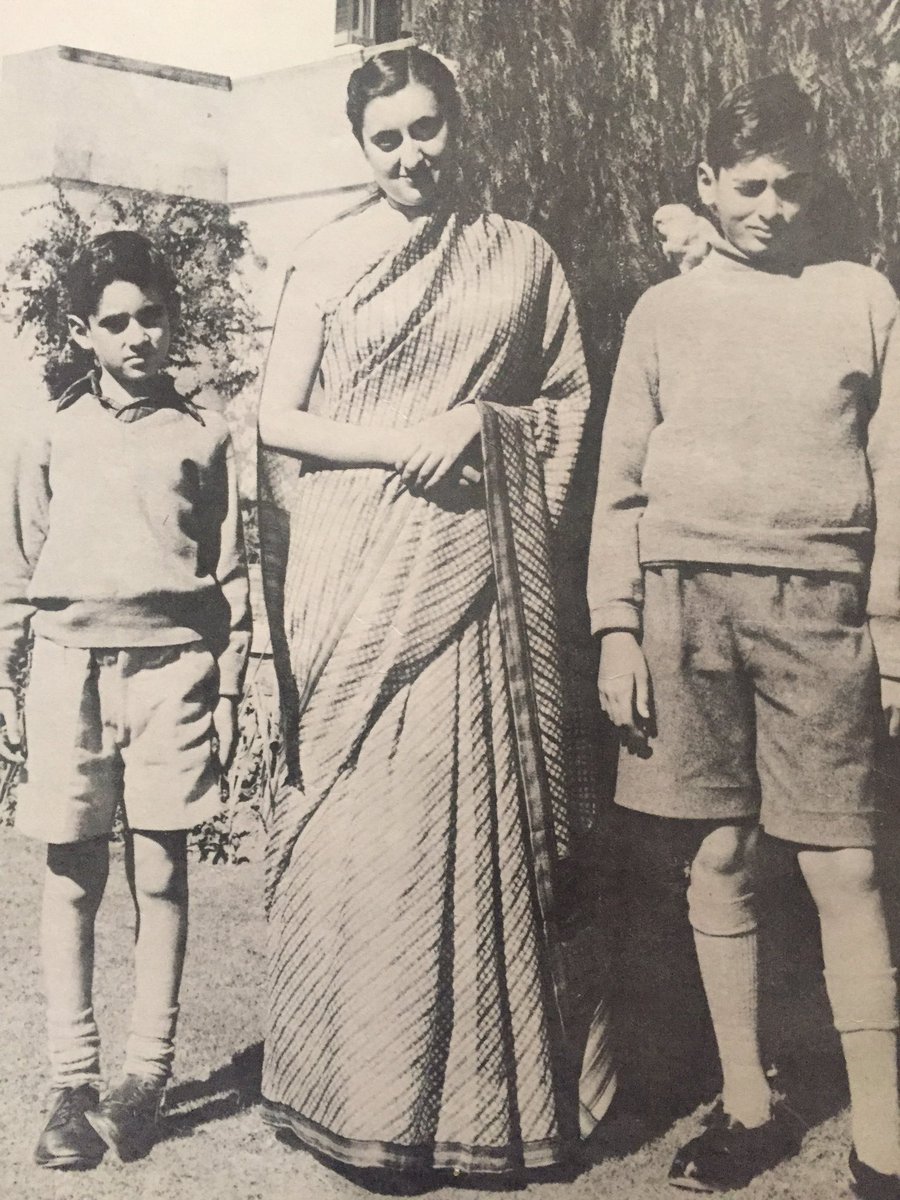 Born as the second son to Indira and Feroze Gandhi, Sanjay, like his elder brother Rajiv he was sent to the Welham Boys' School and then to the Doon School in Dehra Dun, but he never enjoyed studies. He did not attend college, but instead took an apprenticeship with Rolls-Royce in England for 3 years, and subsequently developed a love for flying.
Already having a very close relationship with his mother, Sanjay became increasingly more involved in politics after he returned from his studies.
Despite not holding an official position in the party, Sanjay held major influence over his mother, and therefore with the politics of the Congress party as well, of which his mother was the President.
During the Emergency period declared by then Prime Minister Indira Gandhi from 1975 to 1977, Sanjay again played an important role. In addition to the 20-point economic programme for development released by Indira Gandhi, Sanjay added 5 other points, namely, Literacy, Family planning, Tree Planting, Eradication of Casteism and Abolition of dowry. Taking action towards controlling the population of India, Sanjay Gandhi initiated a compulsory sterilisation programme.
Sanjay Gandhi influenced the youth at the time, as well as the youth Congress, gaining a steady following of his own, during the troubled time of the Emergency.
In October 1974, Sanjay Gandhi married Maneka Anand, who was 10 years younger than him. They had a son together named Varun, who was born a few months before the death of Sanjay in June 1980.
With Sanjay Gandhi's increasing popularity and influence he was appointed as the General Secretary of the Congress party in May 1980. Sadly, the very next month, he died on June 26, 1980, while attempting aerobatics in a new plane of the Delhi Flying Club near the Safdarjung Airport in New Delhi.
The death of Sanjay devastated Indira greatly, and she was said to be 'not the same' ever again. Her elder son Rajiv took up the mantle of the political legacy, and stepped in to help her. After Indira's assassination on October 31, 1984, Rajiv Gandhi became the next Prime Minister of India before his own assassination on May 21, 1991.
After Sanjay's death, his widow Maneka had differences with his family, and switched parties. Currently, Maneka is a BJP leader and a union minister under the Narendra Modi government, while son is Varun Gandhi is a member of Parliament.