A tomboy's attitude, angel's grace, voice of a nightingale, goddess-like curves and Kamal Hassan as the father, Shruti Hassan has everything that any common girl would die to possess. At the age of 32, talented actor-singer has achieved many milestones in life.
Daddy's little girl has dreamt of making it big in the field of acting to make her parents proud of her. Failing in her first attempt at acting was never the plan, but did she gave up? No! Comments like stiff expressions and unimpressive performance would have disheartened anybody but not her.
With her first failure as an actress in Soham Shah's Luck, she moved towards South Indian film industry and proved her Mattel there. It was her Telugu debut film 'Anaganaga O Dheerudu' that received her the positive reviews that she was waiting for with bated breath.
The singing enthusiast discovered her love for the art at the mere age of 6 when she lent her voice to Kamal Hassan's 'Anaganaga O Dheerudu'. She further explored her composing talent and produced the music for Tamil film Unnaipol Oruvan and contributes to her alternative rock band, The Extramentals.
The topper of the list of most desirable women, a poll recently conducted by a Chennai's daily, Shruti has often raised eyebrows for her living status with boyfriend Michael Corsale. Coming from an unconventional family, given her father's past relationship, the actress has enjoyed the freedom to take such decisions.
Shruti Hassan is an ardent foodie and her love for trying exotic sweets can give anyone diabetes. The active social media users often provide her fans with an insight of her eventful life through her Instagram posts and leave them impressed with her down-to-earth outlook on life.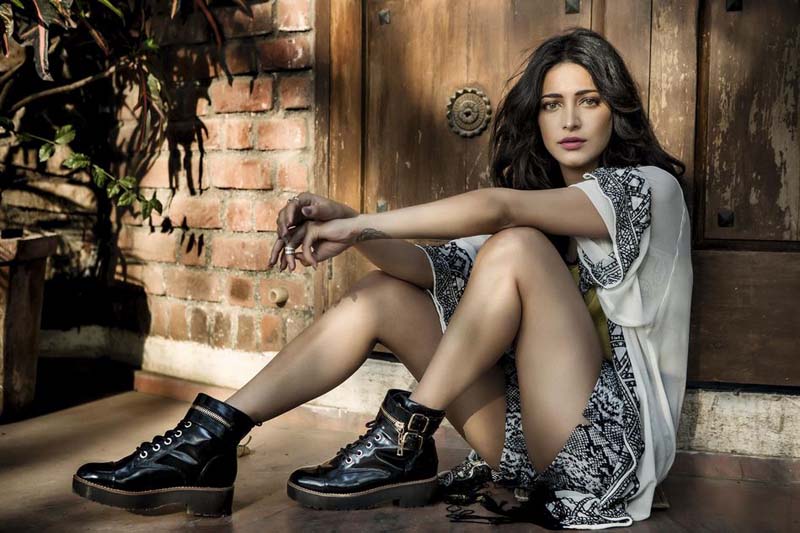 We wish Shruti Hassan, a very Happy Birthday!