A retired army man identified as Naresh, accused of brutally killing 6 people with an iron rod in a span of 2 hours on Tuesday morning in Haryana's Palwal has been arrested.
According to reports, the murders took place between 2 AM and 4 AM in different locations of the city and were committed by Naresh using an iron rod. He was finally found injured in the Adarsh Colony of Palwal after he tried to attack police officers there to apprehend him.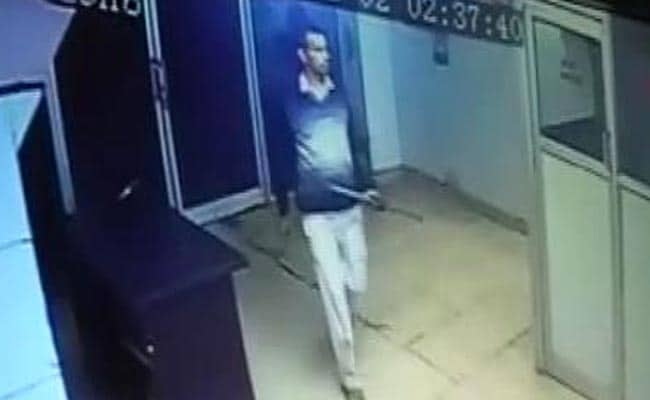 Palwal's Superintendent of Police Sulochana Gajraj said that Naresh appeared to be around 40 to 45-years-old and "appeared to be mentally weak".
She added that Naresh appeared to have chosen the victims at random, that "attacked whoever he came across on the streets".
ALSO READ: Palwal Accident: EMU Collides With Lokmanya Tilak Express; Driver Killed, 100 Injured
The murders were committed in different areas, beginning with the death of a woman in a hospital in Palwal. Naresh reportedly reached the hospital facility around 2:30 AM and killed the woman identified as Anjum. He then killed 4 more people on the streets between Palwal's Agra Road and Minar Gate. Naresh killed his 6th victim, a watchman employed by a local engineering shop near the market on Palwal's Rusulpur Road.
Finally, Naresh was arrested from the Adarsh Colony area where he attacked police officers that had come to apprehend him. He was subsequently taken to the civil hospital for treatment then moved to a different hospital in Faridabad. The police in Palwal have issued a high alert and are interrogating the accused.