The famous poet Mirza Ghalib was immortalised by his words which touched so many souls that even centuries later, his birth anniversary is remembered with great affection and revere. Born on December 27, 1797, Ghalib is considered to be one of the most popular and influential powers of the Urdu language and the last great poet of the Mughal Era. He was such an accomplished poet, that he managed to turn an insult into an exceptional Ghazal.
The last Mughal emperor, Bahadur Shah Zafar was also an accomplished poet and a connoisseur of poetry under whom famous literates such as Sheikh Ibrahim Zauq, Mirza Ghalib, Momin Khan Momin, Shefta and Azurda flourished.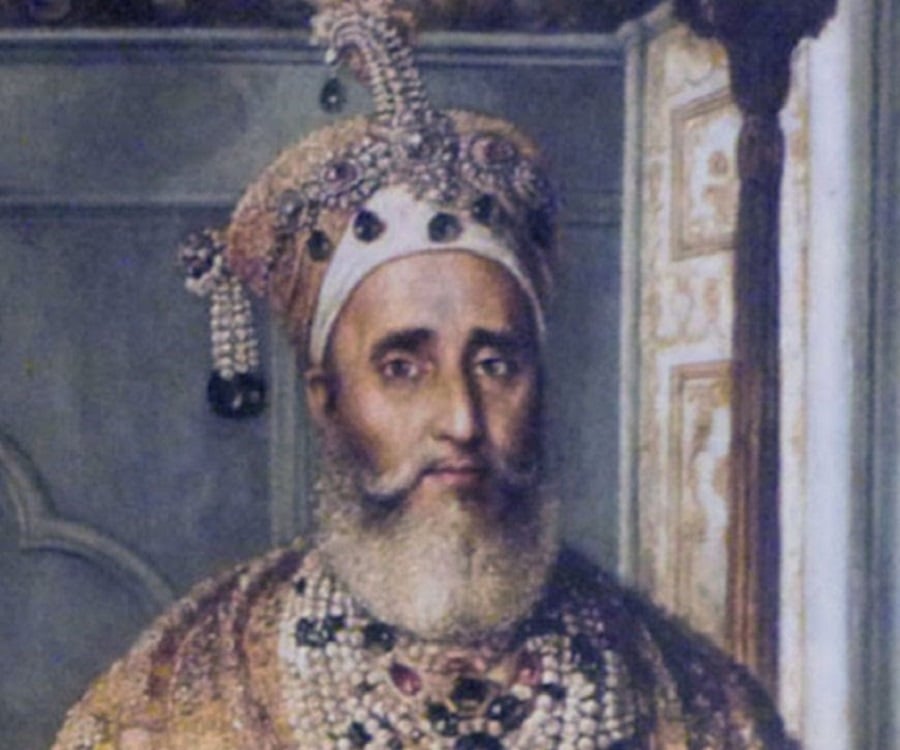 Among them, Sheikh Ibrahim Zauq, who was the mentor (ustad) of the emperor himself, enjoyed a position similar to that of a poet Laureate. Although he was an accomplished poet said to have complete mastery over Urdu and Persian, he wrote in simple terms that were easily understood by all.
Mirza Ghalib felt that Zauq impeded his own entry into the favours of the Emperor. Once, as Zauq was passing by in the lanes of Shahjahanabad, Ghalib said to his companions "Huwa hai Shah ka musaahib, phirey hai itraata (Having become the King's companion he shows off arrogantly)".
Zauq overheard and made a strong complaint to the Emperor, who in the next gathering questioned Ghalib about his words.
Ghalib admitted to speaking the line, but said that it was not referring to Zauq, but to himself and that it was the first line of the last couplet of his latest Ghazal. The Emperor then asked Ghalib to recite the entire verse, and the talented poet recited a Ghazal, using the line to refer to himself.
Ghalib confessed that yes he had said the line but it was not aimed at Zauq –
"Huwa hai sheh ka musaahib, phirey hai itraata
Wagar na sheher mein Ghalib ki aabroo kya hai"
"Having become the King's companion he shows off arrogantly
Otherwise what other claim to respect does Ghalib have?"
Zauq, still not convinced asked the Emperor to tell Ghalib to recite the entire Ghazal, to which Ghalib composed one of his most popular ghazals on the spot, impressing even Zauq.
"Har ek baat pe kahate ho tum ki tuu kyaa hai
tumhiin kaho ke ye a.ndaaz-e-guftaguu kyaa hai
na shole mein ye karishmaa na barq mein ye adaa
koii bataao ki vo shoKh-e-tundaKhuu kyaa hai
ye rashk hai ki vo hotaa hai ham_suKhan hamse
vagarnaa Khauf-e-badaamozii-e-ad kyaa hai
chipak rahaa hai badan par lahuu se pairaahan
hamaarii jeb ko an haajat-e-rafuu kyaa hai
jalaa hia jism jahaaN dil bhii jal gayaa hogaa
kuredate ho jo ab raakh justajuu kyaa hai
ragon mein dauDate phirane ke ham nahiin qaayal
jab aa.Nkh hii se na Tapakaa to phir lahuu kyaa hai
vo chiiz jisake liye hamako ho bahisht aziiz
sivaa_e baadaa-e-gulfaam-e-mushkbuu kyaa hai
piyuuN sharaab agar Khum bhii dekh luuN do chaar
ye shiishaa-o-qadaah-o-kuuzaa-o-subu kyaa hai
rahii na taaqat-e-guftaar aur agar ho bhii
to kis ummiid pe kahiye ke aarazuu kyaa hai
banaa hai shah kaa musaahib, phire hai itraataa
vagarnaa shahar mein "Ghalib" kii aabruu kyaa hai
Source: Ranasafvi.com