Protests against the release of Bollywood film Padmaavat peaked on Wednesday, a day before the film's release on Thursday, when a group of men attacked a school bus in Gurugram, pelting it with stones.
Congress President Rahul Gandhi in a tweet on the incident slammed the BJP which forms the government both in Haryana where the attack took place, as well as the central government.
Rahul Gandhi tweeted, "There will never be a cause big enough to justify violence against children. Violence and hatred are the weapons of the weak. The BJP's use of hatred and violence is setting our entire country on fire."
A school bus carrying more than a dozen children and teachers of the GD Goenka World School in Gurugram on Wednesday around 3 PM was pelted with stones in protest against the release of Sanjay Leela Bhansali's controversial film Padmaavat.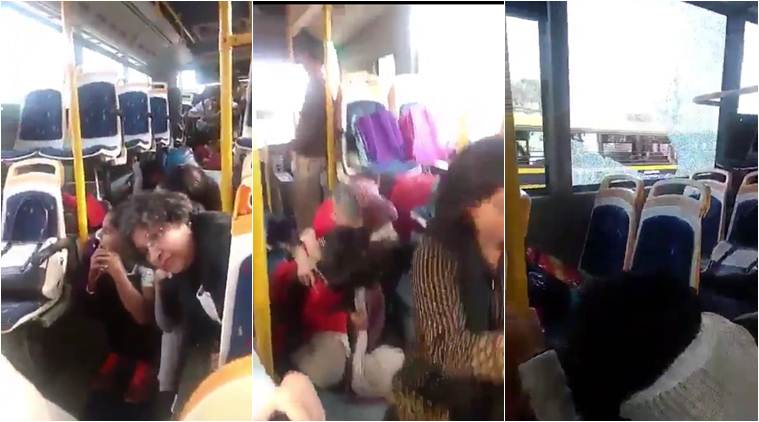 No injuries took place in the incident, as the students and teachers hid between the seats and the driver of the school bus took them to a safer location.
Communications in-charge of Congress party, Randeep Surjewala also slammed the incident in a video he shared on twitter, calling for the Manohar Lal Khattar government in Haryana to quit if it cannot control violence.
Violent protests have been taking place in the states of Rajasthan, Haryana, Madhya Pradesh, Gujarat and Uttar Pradesh against the release of Padmaavat, a movie based on the life of Rajput queen Padmavati.
Several states had banned the release of the film in their respective states, however, at the behest of the film's producers, the Supreme Court intervened and directed that the film be released pan-India, spurring further protests.