The oldest national party of India, the Congress marked its 133rd Foundation Day on Thursday, with new Congress party President Rahul Gandhi raising the flag at the AICC headquarters, distributing sweets among children and addressing the gathering.
In his speech Rahul Gandhi referred to Union Minister Ananth Kumar Hegde who gave a controversial statement recently that the Constitution of India should be changed.
"The Constitution, the foundation of our country is under threat, it is under attack directly, statements are being made by senior members of BJP & it is under attack surreptitiously from the back and it's our duty, duty of Congress party and every single Indian to defend it," said Rahul Gandhi.
"What is happening today in or country is a web of deceit, The BJP operates on the basic idea that lies can be used for political benefit and it is the difference between us and them, we might not do well, we might even lose but we will not give up the truth," the Congress president added.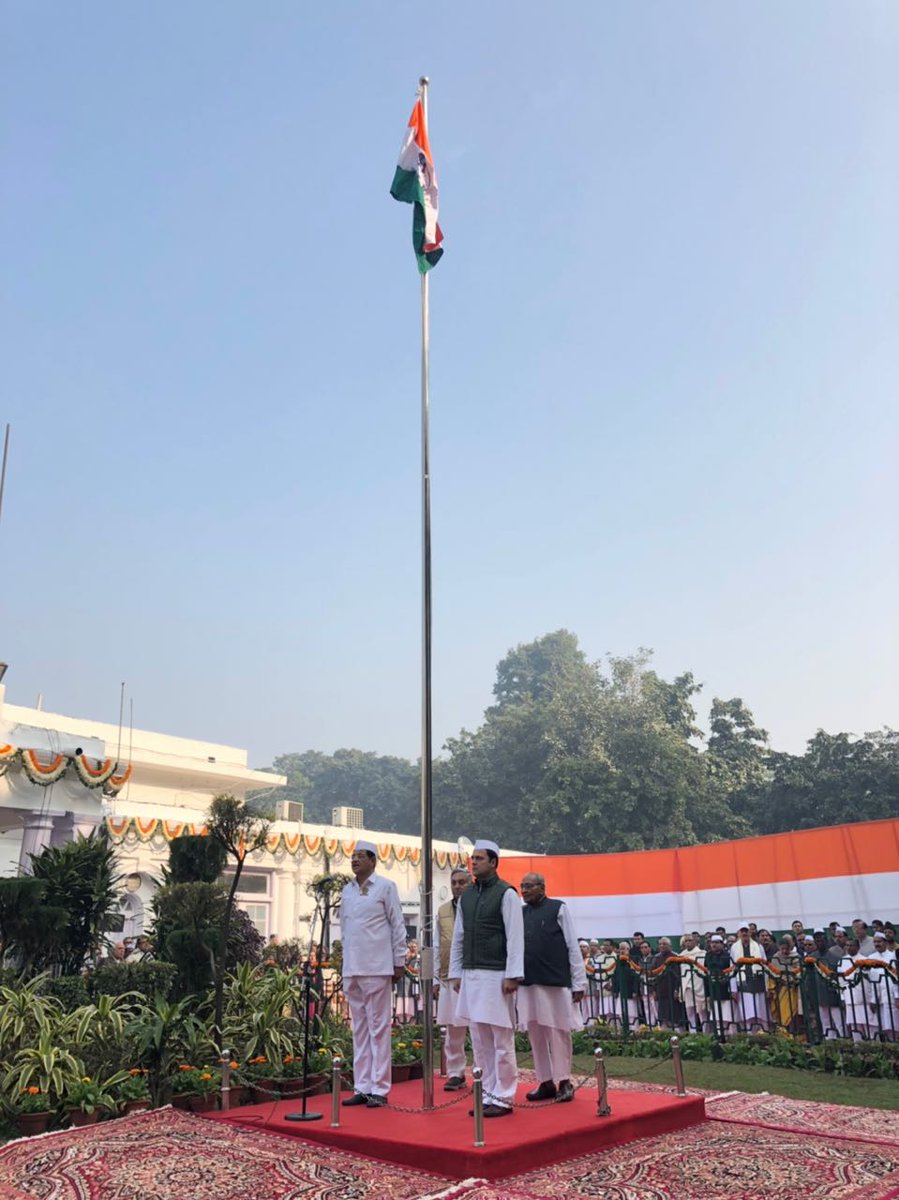 Rahul Gandhi's extensive campaigning in Gujarat ahead of the state assembly elections earlier this month may not have resulted in a win for the Congress party in the state which is considered to be a stronghold for the BJP, however, his efforts were visible in the results. Congress was able to secure 77 seats and while BJP did secure a majority, it won only 16 less seats than last time.