MoS Ministry of Home Affairs Hansraj Gangaram Ahir responding to a query in the Lok Sabha on Tuesday confirmed that there is currently no proposal under the consideration of the government to scrap Article 370 of the Constitution which grants special autonomous status to Jammu and Kashmir.
BJP MP Ashwini Kumar had submitted a question to the Minister of Home Affairs in the Lok Sabha, asking, "Whether the Government is committed to scrapping Article 370 of the Constitution which gives special status to the State of Jammu and Kashmir."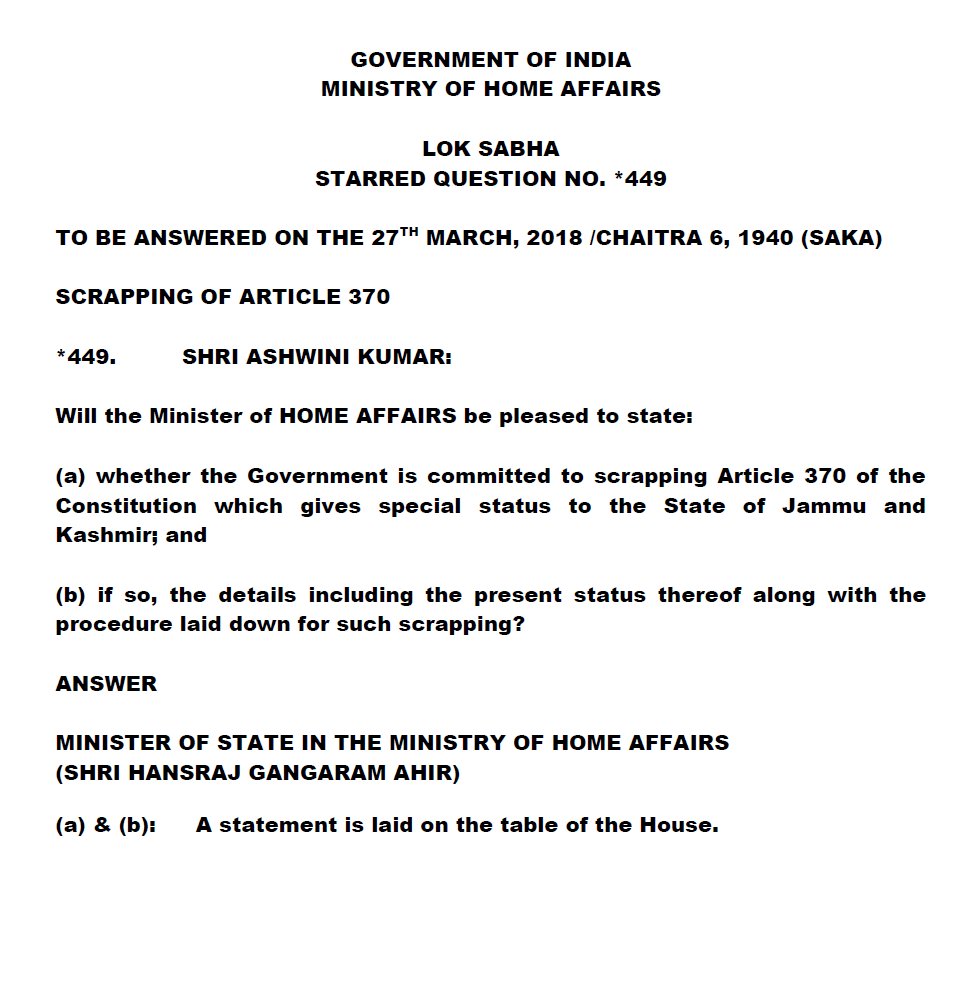 Home Affairs Minister of State Hansraj Gangaram Ahir responded: "There is currently no such proposal under consideration of the Government."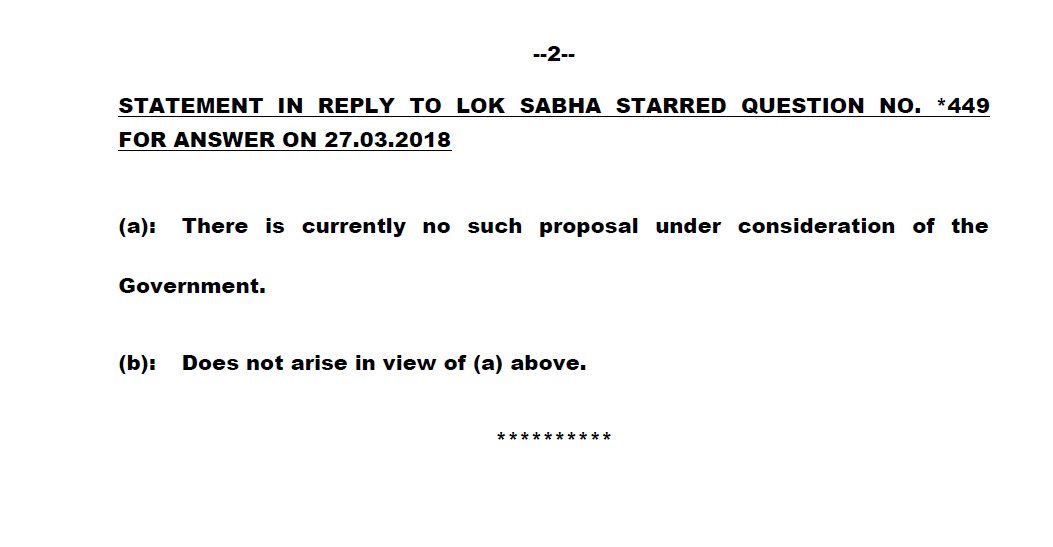 In the past, Jammu and Kashmir's current Chief Minister Mehbooba Mufti, as well as former CM Omar Abdullah, have expressed strong views against 'fiddling' with Article 370.
What Is Article 370?
Article 370 of the Indian Constitution as a 'temporary provision' grants special autonomous status to Jammu and Kashmir, according to which provisions of the Constitution applicable to other states are not applicable to Jammu and Kashmir.
In 1947, the Article 370 provision was drafted under Sheikh Abdullah who had been appointed as the 'Prime Minister' of Jammu and Kashmir by Maharaja Hari Singh and Jawahar Lal Nehru. Abdullah had demanded 'iron clad autonomy' for the state which was not accepted by the Centre, nor did the Centre accept his call for the Article 370 to be a permanent fixture. Regardless of the 'temporary provision' status of the Article 370, it has been in effect since 1947.
According to Article 370, apart from defence, foreign affairs, finance and communications, the Indian central government needs the state government's approval for applying all other laws. Nor can the Centre declare emergency in the state except in the case of war or external aggression.