Bringing to an end 20 months of trials, a Tirupur court on Tuesday convicted all the 11 accused in the 'honour killing' murder of Dalit youth Shankar, with 6 of the accused, including Shankar's father-in-law receiving death sentences.
Principal District Judge Alamelu Nataraj convicted all the accused in the murder of Shankar which took place in March 2016, sentencing Kausalya's father Chinnaswamy, maternal uncle and another relative to death, while Kausalya's mother Annalakshmi was found not guilty.
ALSO READ: Parents Booked For Honour killing In Pakistan
Falling in love while they were studying at the same engineering college, Shankar, a Dalit, married Kausalya who belonged to the Thevar community despite extended opposition from Kausalya's family due to the caste difference.
Around 8 months later, while Kausalya and Shankar were shopping in Udumalpet on March 13, 2016, a total of 3 people brutally attacked the couple. While Shankar bled to death on the way to the hospital, Kausalya miraculously survived. Kausalya blamed her family for the murder, alleging that she had been kidnapped by her family earlier as well but managed to escape.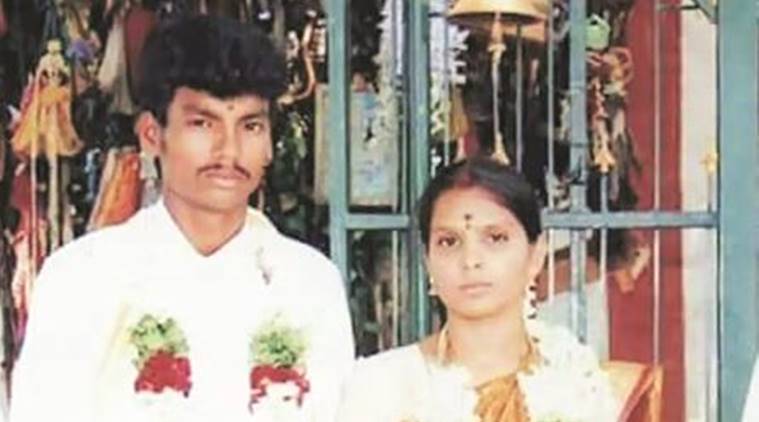 Following the murder, the Udumalpet Police registered a case and arrested Kausalya's father Chinnasamy, mother Annalakshmi, uncle Pandithurai and a few others. A day after the murder, Kausalya's father surrendered to the sessions court, claiming that he was responsible for the murder.
After the death of Shankar and her family's arrest, Kausalya broke off connections with her family and spent her time with her in-laws, taking care of them as her family. Kausalya is now an activist as well, fighting against casteism, which she blames as being responsible for the death of her husband.