To motivate the public against the social evils of dowry and child marriage, the entire state of Bihar joined hands to form a human chain across all the 38 districts of the state on Sunday, beginning with state Chief Minister Nitish Kumar.
The event was inaugurated by CM Nitish Kumar at the historic Gandhi Maidan in Patna, and was planned to extend 13,660 km, to line all the state's boundaries and criss-cross all the 38 districts.
People gathered at panchayat and block levels of a district would be connected with persons of other districts at the district borders. The human chain would be maintained for half an hour, with people holding hands in a line from 12 noon to 12:30 PM on Sunday.
"More than four crore people, including schoolchildren, will participate in the human chain that will cover 13,660 km. They will take oath to neither accept nor give dowry and to never engage in or encourage child marriage," said education department principal secretary RK Mahajan ahead of the event.
View pics of the event below: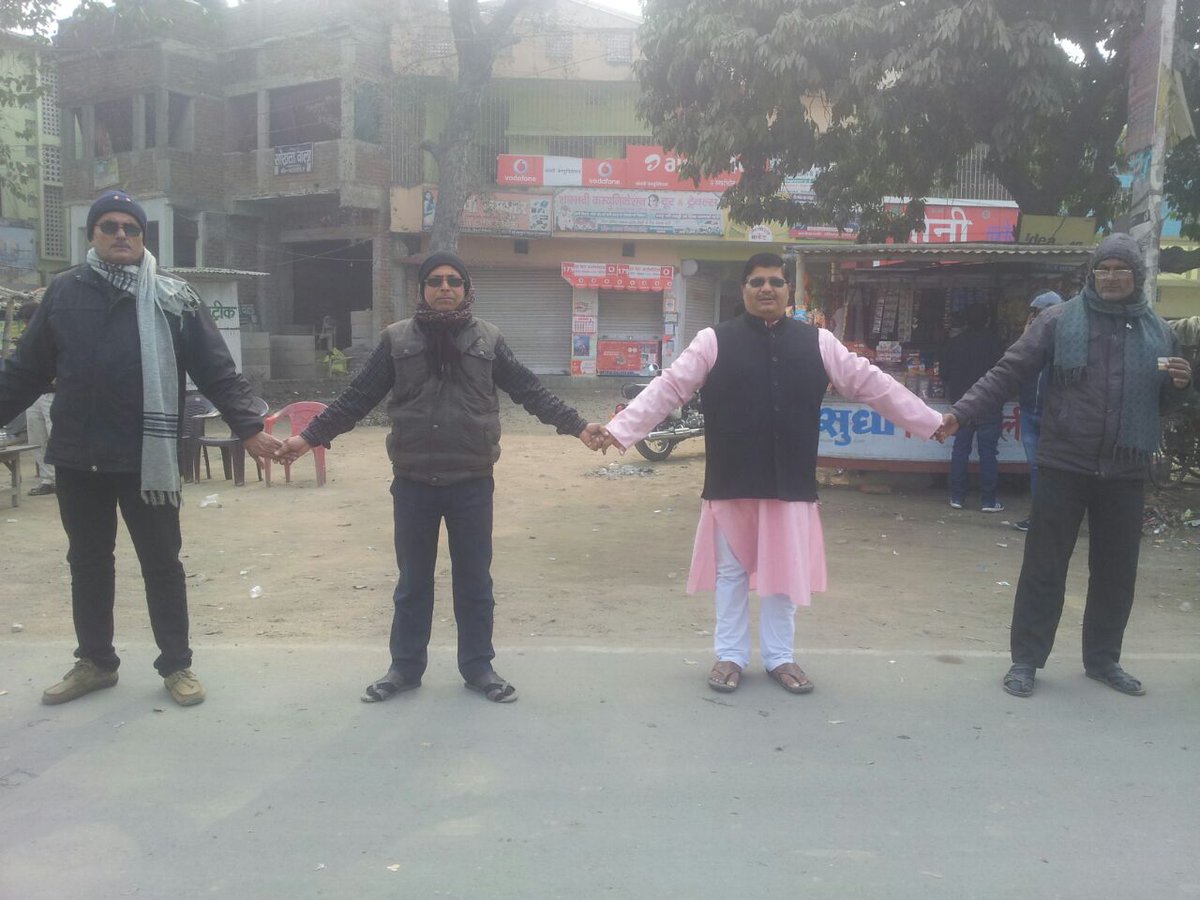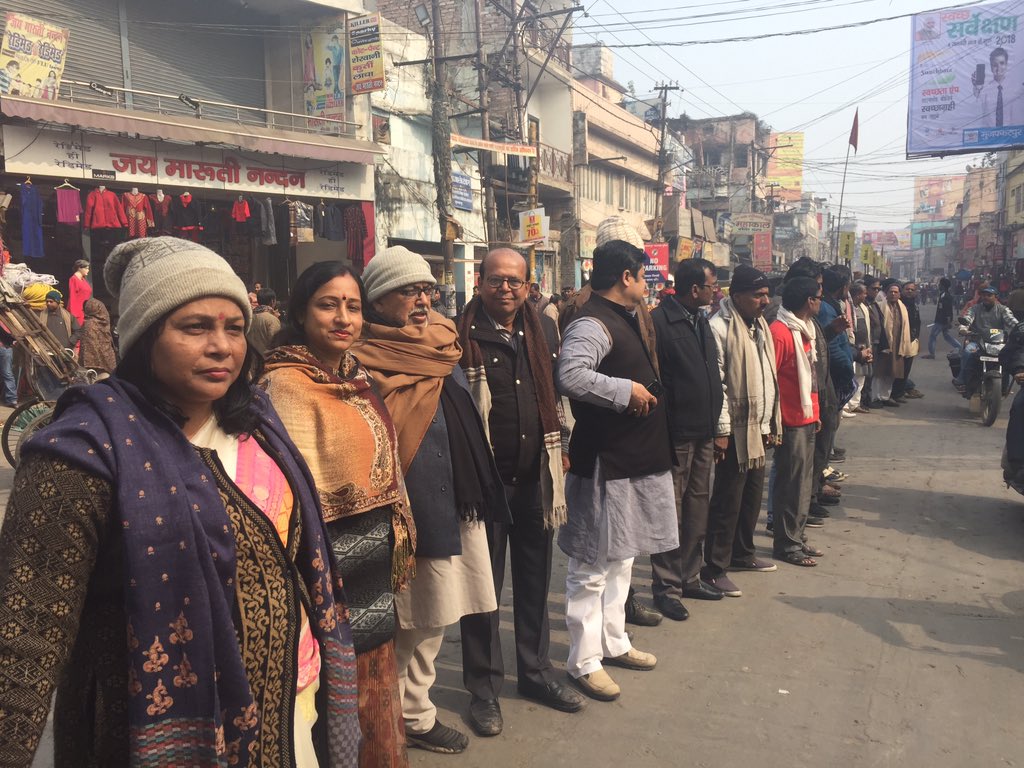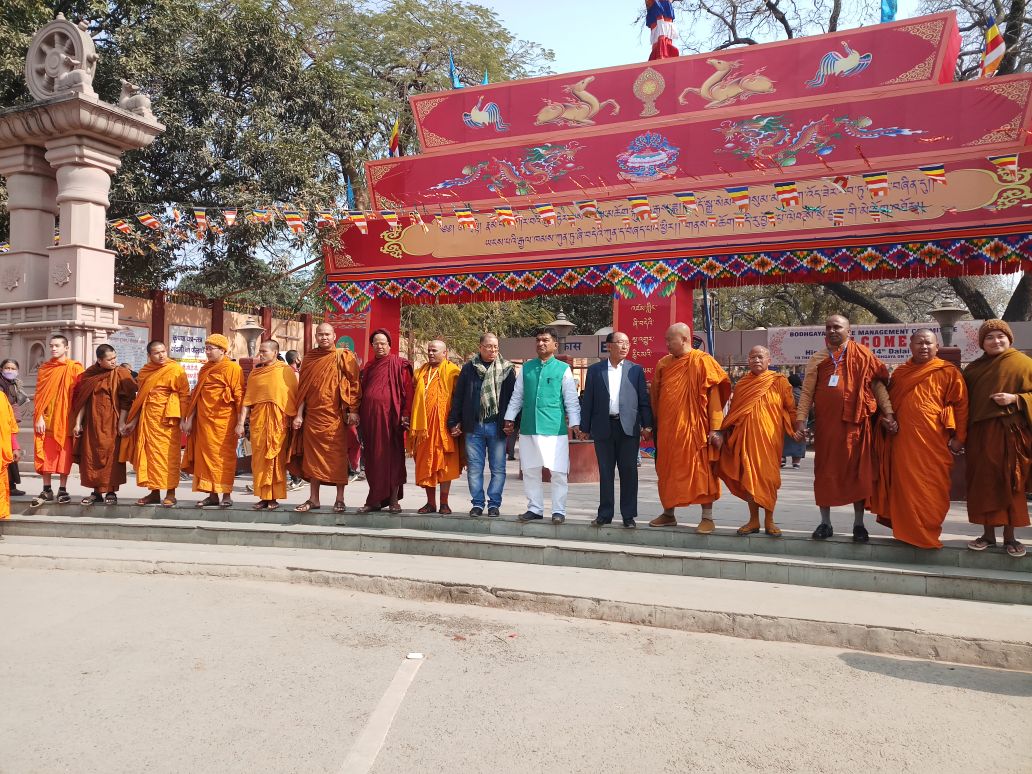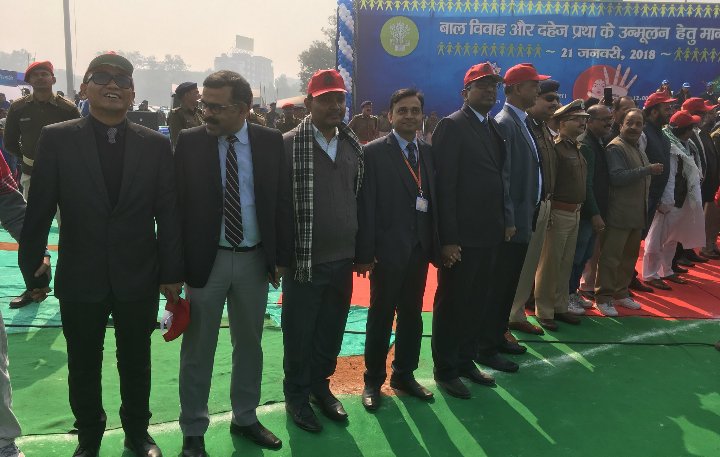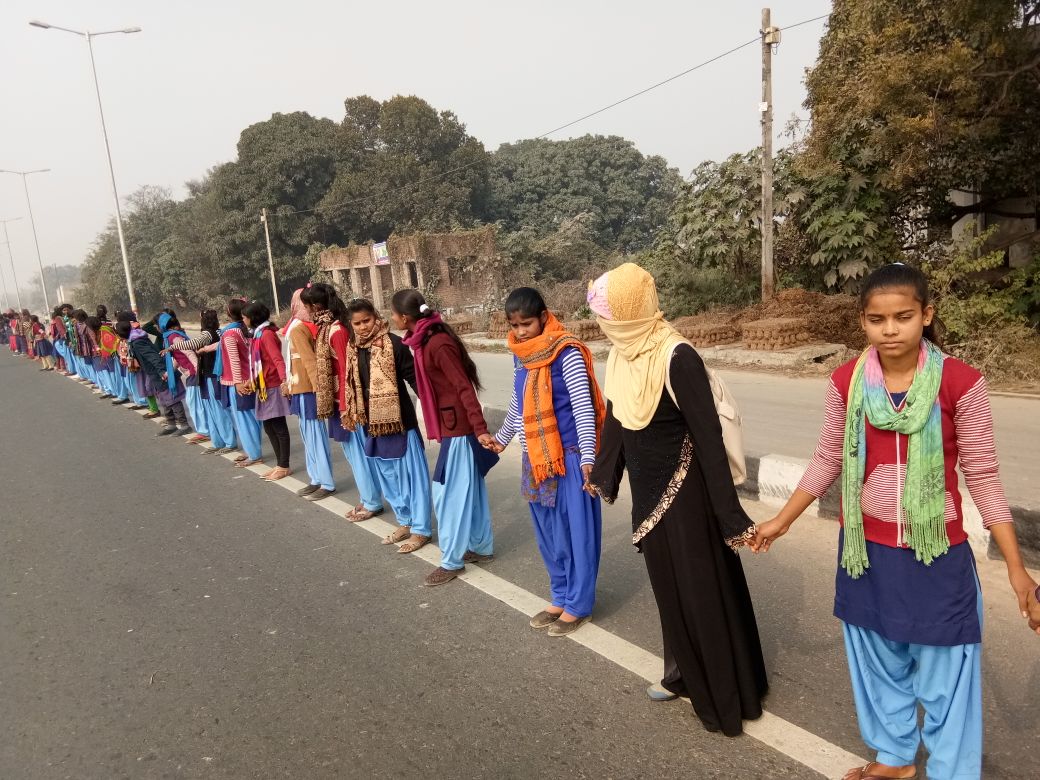 A similar human chain had been formed last year on January 21, 2017 in support of prohibition in Bihar, with an attendance of 3.11 crore people forming a chain that stretched for 11,477 km. While the human chain last year was supported by the RJD and the Congress, then the allies of CM Nitish Kumar's JD(U), this year both parties were not in attendance.