After landing on Indian land late at Saturday, Canadian Prime Minister Justin Trudeau started his 7-day India tour to promote trade and investment by visiting the nation's world recognised monument Taj Mahal with his family and Cabinet colleagues.
Along with the Trudeau, his wife Sophie Gregoire and his three children - Xavier, Ella-Grace, and Hadrien also marvelled at the legendary marble monument located along the Yamuna river which was built by a 17th-century Mughal ruler Shah Jahan for his wife Mumtaz Mahal.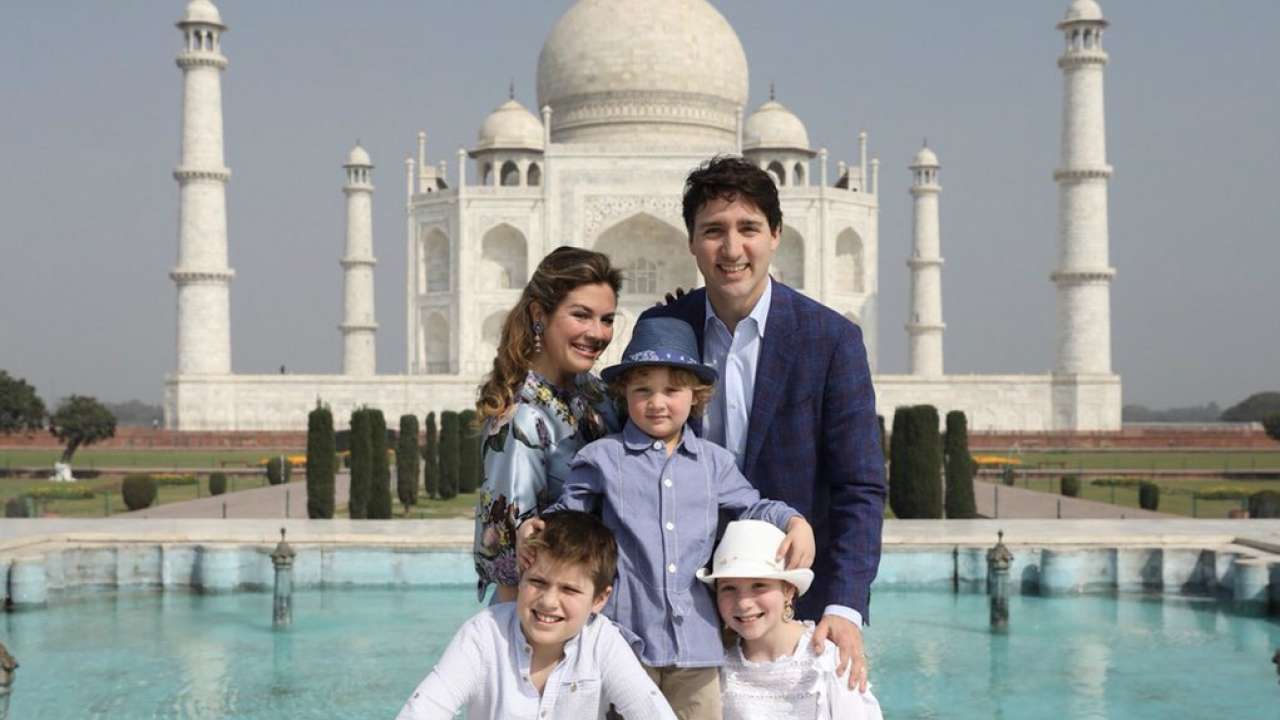 "For me to be able to be here on an official trip while bringing my kids with me to share this is really special and being able to enjoy this as a dad with my kids is really nice," Mr Trudeau said after the visit to the Taj Mahal.
The 46-year-old PM who claims to have more Sikhs in his cabinet that PM Narendra Modi said that his week-long trip is focused at creating more job opportunities and strengthening the "deep connection" between the two nations.
This is Justine's first visit to India since taking office in 2015 where he will reportedly exchange views on defence and security, counter-terror cooperation, energy, education, infrastructure, trade and investment along with tackling climate change with PM Narendra Modi.
Officials of both the nations are also expected to enhance cooperation in the civil nuclear sector. Trudeau will travel to Mumbai on February 20 for holding a meeting with top businessmen before meeting the influential people from Bollywood.
Almost 1.4 million people of Indian origin are settled in Canada and this visit will work as an outreach. The visiting Prime Minister has expressed the two countries' two-way merchandise trade has way more potential than 2017's recorded $8.4 billion exchange.