Congress party president Rahul Gandhi, currently on a two-day trip to poll-bound state Meghalaya attended a 'Festival of Peace' music concert with a crowd of more than 4,000 people on Tuesday, wearing a jacket that he was later mocked for.
The BJP Meghalaya unit took a jibe at the Congress president by alleging that the jacket he wore cost Rs 70,000, and sharing a picture of the jacket sold by British luxury brand Burberry.
"So @OfficeOfRG , soot(pun intended!)-boot ki sarkar with 'black' money fleeced from Meghalayan State exchequer by rampant corruption? Instead of singing away our woes, you could have given a report card of your inefficient govt in Meghalaya! Your indifference mocks us!" tweeted the Meghalaya BJP unit, along with a picture of the jacket's original photo and one of Rahul Gandhi attending the concert.
The tweet made by the BJP referred to Rahul Gandhi's comments on Prime Minister Narendra Modi running a 'suit-boot' government when the PM wore a Rs 10 lakh bandh-gala suit with his name monogrammed on it during a meeting with then-US President Barack Obama in 2015.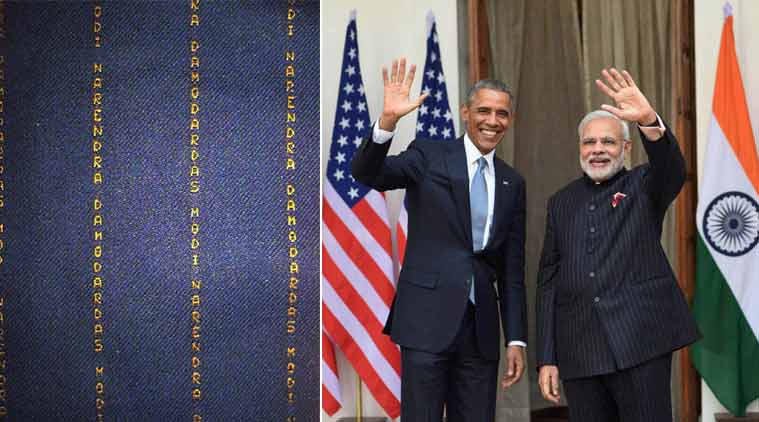 The monogrammed suit was later sold during an auction at a record price of Rs 4 crore, with the proceedings going towards the Clean Ganga Mission.
At the time, Rahul Gandhi had claimed that theirs was a 'kurta-pajama' government, keeping in mind the needs of the common man.
The state assembly elections for Meghalaya, which has been ruled by the Congress for the past 9 years, is taking place on February 27 with the counting taking place on March 3.