The treatment of Kulbhushan Jadhav's mother and wife when they went to meet him in Pakistan on December 25 has been under scrutiny, with India pointing out several instances from the meet which showed the humiliation meted out to Jadhav's family.
Soon after External Affairs Minister Sushma Swaraj gave a detailed statement on the incident to the Parliament on Thursday, the Pakistan Government's Ministry of Foreign Affairs issued an official statement condemning the "hue and cry" over the treatment of Jadhav's family. The Pakistan government instead claimed that Jadhav's family was treated with compassion and grace.
Pakistan's Foreign Minister Khawaja Asif claimed that the meeting had originally been scheduled for 30 minutes but was extended to 40 minutes on request and that after the meet Jadhav's mother thanked Pakistan.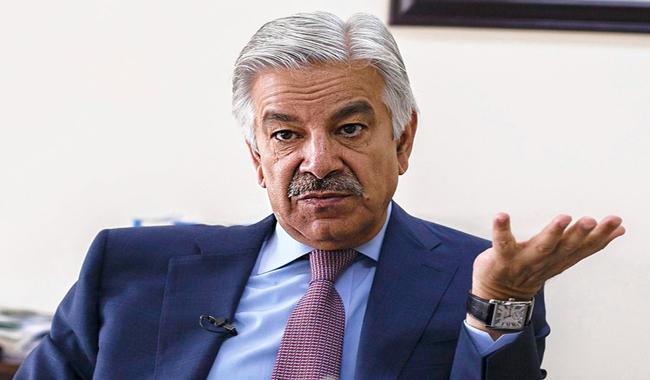 Asif added that "Pakistan's humanitarian gesture did not obviate the fact that this was not an ordinary meeting between a mother and wife with their son and husband. The reality remains that Commander Kulbhushan Jadhav is a serving Indian Naval Officer and a convicted Indian terrorist and spy."
Regarding the "removal of mangal sutra, bangles and bindi, as well as a change in attire not warranted by security" that Jadhav's wife and mother were forced to undergo, Asif said that Jadhav's family members were treated with "respect and dignity" and the change of clothes and removal of jewellery and ornaments was purely for security reasons.
ALSO READ: Not A Humanitarian Gesture, Human Rights Were Violated: Sushma Swaraj On Jadhav Meet
"We do not wish to indulge in fallacious accusations and blame game and should focus on the bigger positive outcome that the meeting happened, despite immense challenges and impediments, instead of distortion of facts and baseless propaganda, which vitiates the atmosphere and is counter-productive," he said.
The treatment of Jadhav's wife and mother, forcing them to remove their ornaments, change clothes, not being allowed to talk in their mother tongue and their being hounded by Pakistani media resulted in outcry in India, which claimed that Pakistan allowed the meet as a PR stunt.