Trailer of India's first 3D satire 'Welcome To New York' featuring the Punjabi Gabru Diljit Dosanjh and Sonakshi Sinha is out in which Karan Johar, Boman Irani, Lara Dutta, Ritiesh Deshmukh and Rana Daggubati are also featured. All the artists are looking whacky and zany on the official poster of the movie.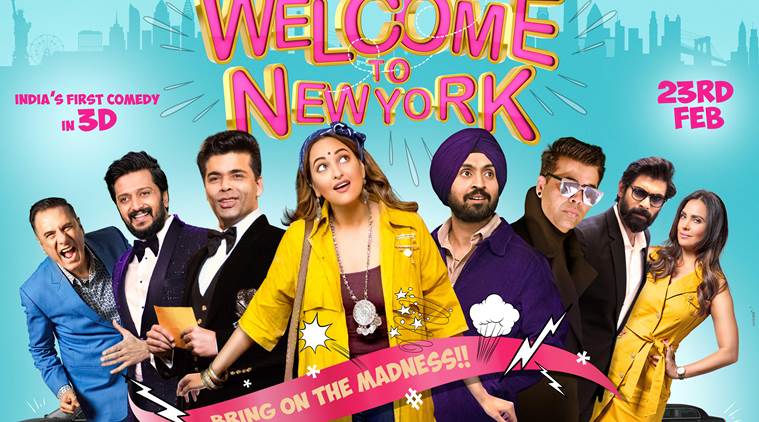 The trailer was officially launched by Bollywood's Bhai Salman Khan through social media site Twitter with a caption that read, "ho Gaya tum sab ka? Ye Raha #WTNYtrailer."
The movie is being released under the banners of Pooja Films and Wiz Films on February 23.
In the trailer, Punjabi gabru Diljit Dosanjh makes his entry with an iconic dialogue of the film 'Sholay' and from there on, the whole trailer is full of laugh riots. Sonakshi Sinha is playing the role of a fashion designer, and the trailer also introduces us to Karan Johar and Ritiesh Deshmukh. Then they meet Boman Irani, Sushant Singh Rajput, Lara Dutta and Rana Daggubatti.