The princess of Pataudi household and new mommy of B-town, Soha Ali Khan has worked in some decent film throughout her acting career but failed to establish a niche for herself as an actor. The 39-year-old has now ventured into the field of writing with her first book titled 'The Perils Of Being Moderately Famous'.
Taking inspiration from her life as the sister and daughter of Bollywood superstars, Soha has penned the book while finding a pun in her real-life situation. The entire Pataudi clan reached to appreciate and support Soha's hard work and dedication including her husband Kunal Khemu and sister-in-law Kareena Kapoor Khan.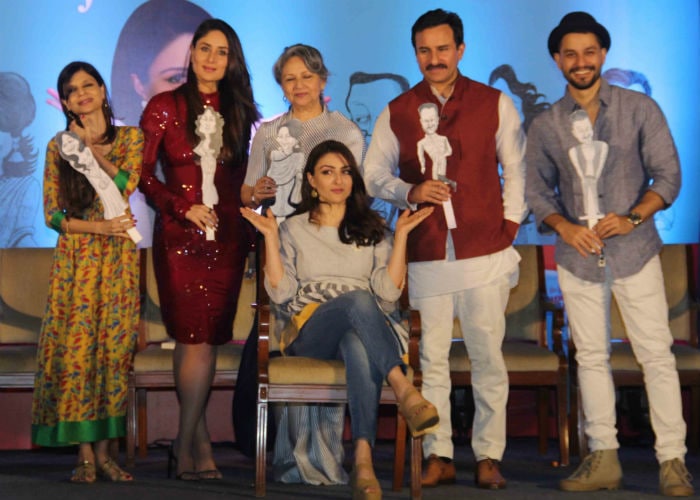 Soha's book was launched in a grand event on Tuesday by the members of her family who uplifted the event's mood with their free-spirited attitude while sharing some embarrassing stories of the new Author. Among the other present on stage, Saif Ali Khan and Sharmila Tagore were seen taking a special interest in bringing up the writer's humiliating yet chuckle some incidences.
While sharing an incident from Soha's forced dinner, a few years back, Saif reminisced how his sister accidentally messaged her date that she was 'bored' with him. However, the actress was finally able to save the day by taking an interesting step which the 'Kaalakaandi' actor enjoyed reciting.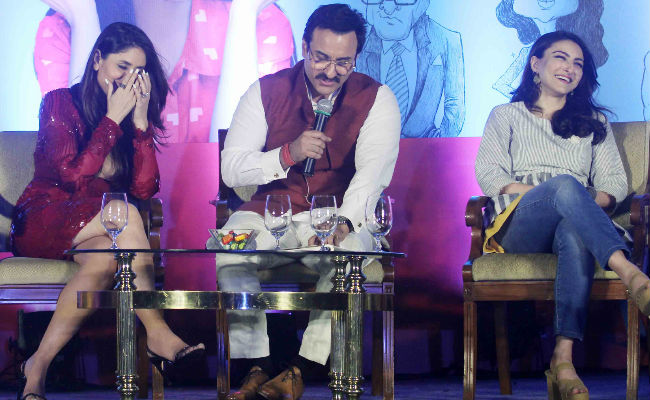 "She had gone out for dinner once," Saif started. "It was kind of a date. He was a really wealthy guy, a big industrialist... he was talking to Soha and Soha was really bored." He added, "She just went out to be polite."
Coming to the point, Khan followed, " So, a friend messaged her to ask how was it (the date) going and Soha replied saying, 'It's boring'. Only she messaged the guy. And now this is Soha - She asks the guy for his phone, takes it, deletes the message, hands over the phone and carries on. That's my sister, Soha."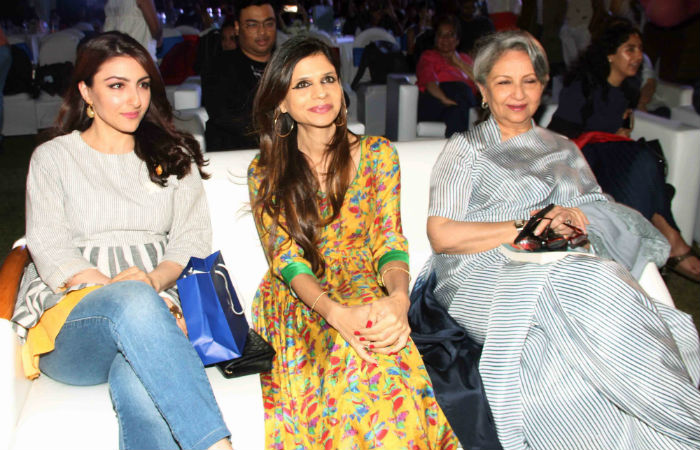 People in presence were doubled over with laughter at Soha's unintentional act. Apparently, the first to read an advance copy of Soha's book was none other can her two-month-old baby girl, Inaya Naumi.