Delhi Government on Monday launched a 'happiness curriculum' in the National capital today. The curriculum was launched jointly by Dalai Lama, CM Arvind Kejriwal, Deputy CM cum Education Minister Manish Sisodia.
The Happiness curriculum will be taught to around eight lakh students from nursery up to Class VIII students of all government schools.
Speaking at the launch Dalai Lama said, "India can lead the world by uniting the modern and ancient knowledge and help it overcome negative emotions".
He congratulated Kejriwal and AAP for such an encouraging decision. He added that these changes will result in developing both physical and mental strength, will help one to tackle the problems caused due to bad and negative vibes.
In reference to the launched curriculum for students of nursery up to class 8, Delhi Chief Minister Arvind Kejriwal termed the occasion as "historical"
At the launch, Kejriwal said that the 'Happiness curriculum' was the third stage of reforms in education sector initiated by his government after focusing on infrastructure development and motivation of teachers at the government schools.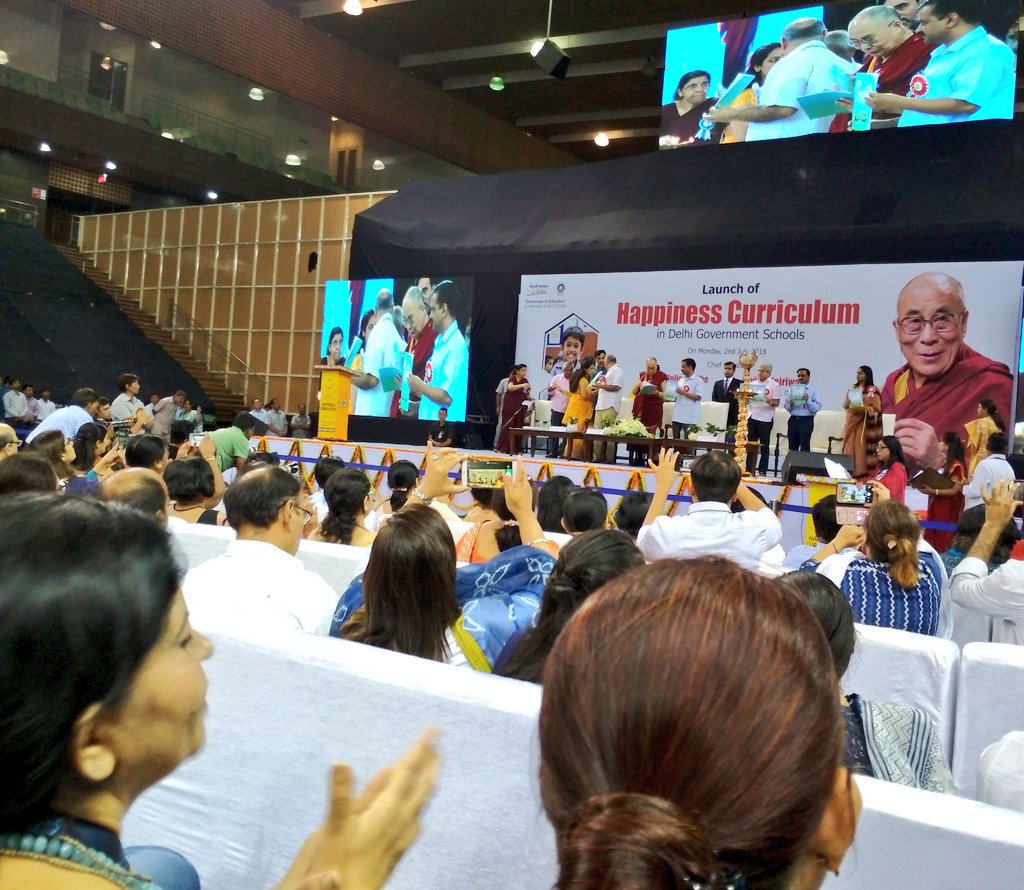 He further stated that education was of the topmost priorities of his government.
"Even the centre and other state governments should also give some time to focus and find out the ways to better our education system" he added.
Manish Sisodia also spoke on the launch of 'curriculum' and said that the planned experiment might one day spread across the country and even in the world as well.