Punjab National Bank (PNB), after earlier this month reporting a fraud of Rs 11,400 crore by jewellery businessman Nirav Modi, on Monday issued a statement that the Nirav Modi fraud amount has increased by Rs 1,300 crore, to a total of Rs 12,700 crore.
In a regulatory filing to the BSE (Bombay Stock Exchange) late on Monday, PNB stated, "We have to inform that quantum of reported unauthorised transactions can increase by $204.25 million (approximately)," in connection with the Nirav Modi fraud, hinting that the amount may yet still increase.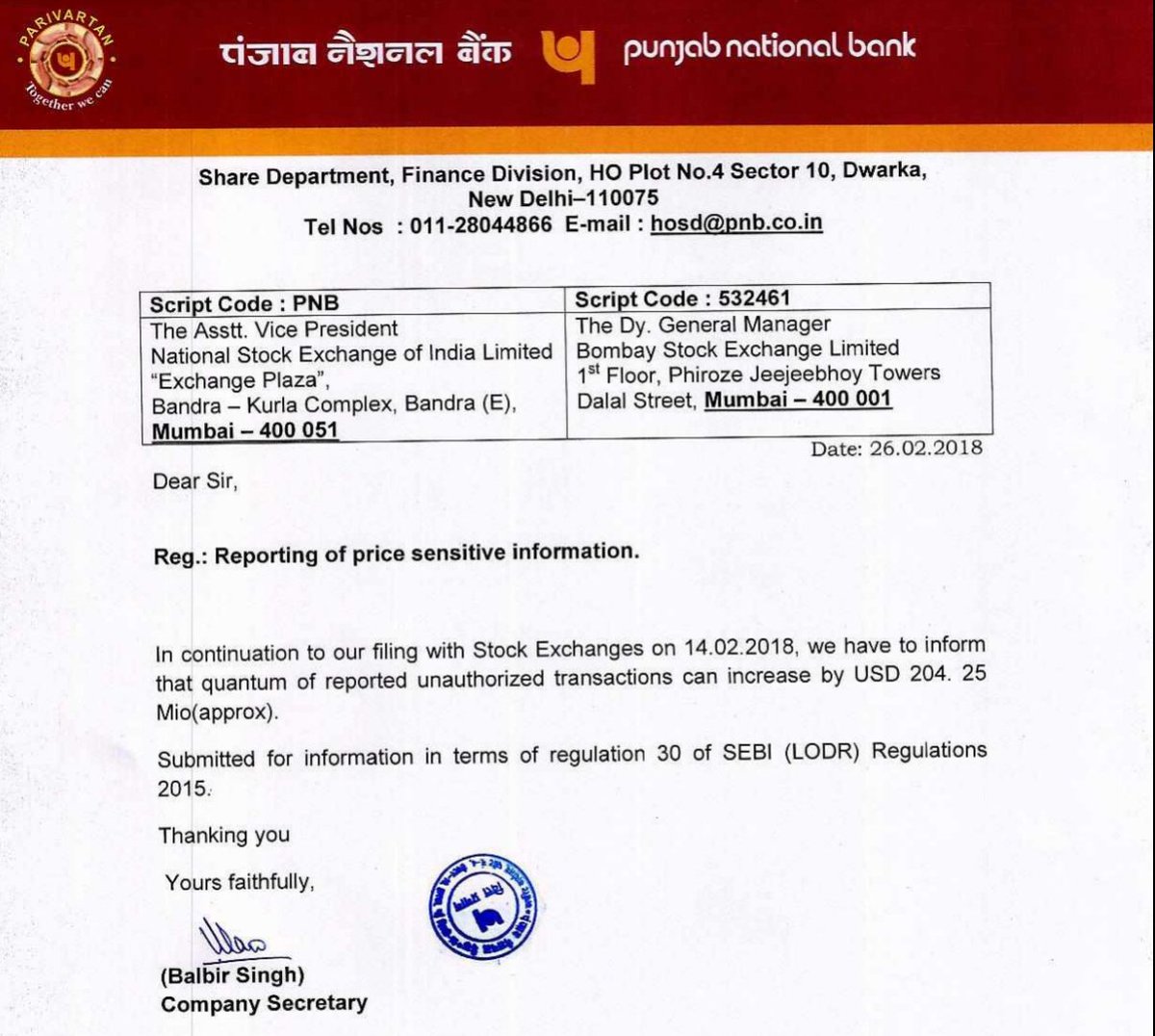 The initial fraud amount of Rs 11,400 crore reported by PNB on February 14, was already one of the biggest scams in the history of India's banking system, and led to CBI filing a case against Nirav Modi, his wife, his brother and his business associate Mehul Choksi. Coincidently, Modi and his family left India in January, around a month before the scam came to light.
The fraud took place by billionaire jeweller Nirav Modi and his associates acquiring fraudulent Letters of Undertaking (LoUs) from a Mumbai branch of the Punjab National Bank, issued in the name of the bank.
After the fraud related to Nirav Modi came to light, the Enforcement Directorate conducted a series of raids at offices and residences connected to him, seizing gems and gold jewellery worth a total of Rs 5,736 crore, and also seizing 9 luxury cars. The Income Tax department meanwhile attached a total of 141 bank accounts and fixed deposits of the Nirav Modi group, worth Rs 145.74 crore.