If you thought 2017 was an exciting year for the automotive industry, well you'll be surprised at what 2018 has to offer. The year is going to start off with a bang with a whole bunch of launches coming out as we gear up for India's Auto Expo 2018.
Here is the list of cars that will launch in 2018:
Lamborghini Urus
The Urus is the fastest most powerful SUV in the world.
Just 38 days after its global reveal, Lamborghini will launch the SUV in India on January 11. The Urus straddles the worlds of the SUV, Coupe-crossover, sports car and even luxury car. 0-100 kmph in just 3.6 seconds and reaches a top speed of 305 kmph.
Launch: January 11, 2018.
Expected Price: 3.5 crores.
Audi Q5
The Audi Q5 looks better than before with the chiselled look.
The design is sharper with cleaner lines on the Q5. There is a new single-frame grille with Matrix LED headlamps and a sporty bonnet with a rear diffuser. The Q5 also comes with a beefy front Bumper with large air intakes for increased airflow.
Launch: January 18, 2018
Expected Price: Rs.50 lakh- Rs.60 lakh
Lexus LS 500h
The Lexus LS 500h will be the fourth hybrid car from Lexus in India.
Lexus will introduce its flagship sedan, the LS 500h, in a single hybrid form. it will be powered by a 3.5-liter V6 petrol engine and two electric motors that make a combined 354hp. Power is channelled through an e-CVT transmission, and for India, it will be only be offered in rear-wheel-drive.
Launch: January 15, 2018.
Expected Price: Rs.1.5 Crore.
Mercedes-Benz S-Class Facelift
The Mercedes Benz S-Class is still is the benchmark in its segment.
The company's flagship model is produced at the Chakan facility in Pune, Which is the only plant outside of Europe that produces the S-Class. The new S-Class in India will have a range of new inline 6-cylinder petrol and diesel engine along with a range-topping twin-turbo V8.
Launch: February 2018.
Expected Price: Rs.1 crore onwards.
Volvo XC40
The Volvo XC40 is based on the new CMA platform.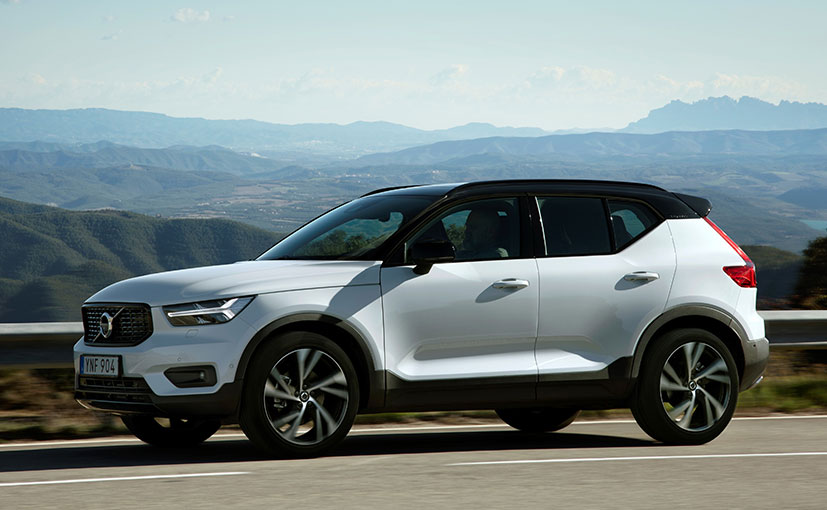 The XC40 will be available with a D4 diesel or a T5 petrol four-cylinder Drive-E powertrain. Further powertrain option, including a hybridized as well as a pure electric version, will be added later. The XC40 will also be the first Volo model to be available with Volvo's new 3-cylinder engine.
Launch: Expected Mid January 2018.
Expected Price: Rs.45 lakh.